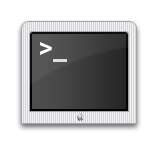 To perform a few simple maintenance scripts on your Mac, I would recommend just using Terminal. Although your Mac automatically runs these maintenance scripts at 3-5 AM (if your Mac is on), it is still a pretty good idea to run these scripts manually just to clear any problems up you may be having.
Here are instructions on how to run maintenance scripts on your Mac:
Go to Finder > Applications > Utilities > Terminal.
When Terminal loads up, type in sudo periodic daily weekly monthly
Once you have typed all of that correctly, hit the Return key.
After hitting the Return key, you will be asked for your password.
Type your Admin password then hit the Return key.
Let the scripts run until they are finished.