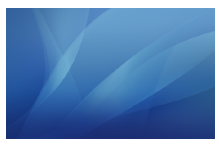 Being a Mac user for some time now, I have gotten used to how the system works and everything. One part of Mac OS X I don't really understand is why the background of the login window has to be the default Aqua background. Apparently, it was pretty easy finding a way to customize the login window background. To change the login window background to your liking:
Open up Finder.
Go to the folder called Desktop Pictures inside of the Macintosh HD Library folder.
You should see a file called "Aqua Blue.jpg".
This is the default background that shows up in the login window screen.
Change the name of this file to something like "aqua" to keep as backup if you need to restore later on.
Then, drag the picture you want to use as the background into the Desktop Pictures folder and rename it "Aqua Blue.jpg".
You can also use an image you made, but make sure it matches the screen size.
Next time you login in you should notice a different background.