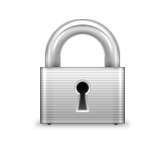 These past few weeks I've been noticing on forums that many Mac users are losing their passwords and can't use their Mac. If you ever lose your password to your Mac, you don't need to worry because the Mac OS X Install Discs have a hidden utility called Reset Password. Here's how to use Reset Password.
Go ahead and insert Mac OS X Install Disc 1.
Restart your Mac holding down the "C" key.
A few moments later you will get a window asking which language you use.
Once you get past that, look up at the menubar for a menu called Utilities.
Inside the Utilities menu, look for Reset Password.
It should open up with a window showing an icon of your hard drive.
Type in your new password, save it, then quit the Installer Disc.
Restart and your Mac will load up with the same files as before, just a different password.