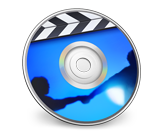 One of the greatest things about iLife is the simplicity of the applications included within it. Whether it be iPhoto, iMovie, iWeb, GarageBand, or iDVD, each application has a very intuitive user interface that makes it easy to use. However, there are times when it can be a little bit confusing to do certain tasks. I will admit, I still use Toast Titanium for anything going onto a DVD, including photo slideshows, movies, and music. Creating photo slideshows within iDVD are rather easy, so I want to show you how to make them:
Create a New Project once iDVD opens up.
Choose a Theme from the sidebar.
Go to the "+" icon in the bottom left corner and choose "Add Slideshow".
Select the button text and edit it to your liking. To change the font, right-click on the text and choose "Show Inspector Window".
Edit the Drop Zones (i.e. Background images) by going to "Edit Drop Zones" under Project. Then drag images onto the Drop Zones.
To setup the slideshow, hold down Shift + ⌘ (Command) + "M" or go to View > Show Map.
Now click the "View Slideshow" thumbnail.
Import or drag the images into the window that you want to use for the slideshow.
On the bottom of the View Slideshow window, adjust the settings for Slide Duration and Transition.
Click the Play button.
Once you are satisfied with the outcome of the slideshow, insert a DVD and click the Burn icon located next to the Play button.
After iDVD has completed burning the DVD, it will let you know.