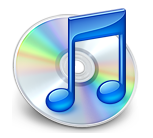 With the new version of iTunes 8, you now have the capability to use Grid View as a more organized music selection. One feature in particular that bothered me was the genre section in Grid View because it's not very customizable for the user. Mostly for me, it's just that you can't edit the genre album covers with one of your own. There is a way to use existing album covers from your iTunes library, but still not a way to place your own cover as the default genre cover. With a little creativity and Photoshop, this can be done.
Open up iTunes.
Go to Grid View and select Genres.
Now, look for any genres you want to replace with your own cover.
Open up Photoshop, and make a 256px x 256px image for the album cover.
Save it as "genre-(genre title goes here).jpg" (e.g. genre-80's.jpg or genre-classical.jpg).
Right-click on iTunes in Finder and choose Show Package Contents.
Put the album cover image in the iTunes > Resources folder.
Browse through Contents > Resources > "genres.plist" and open it up with a text editor (e.g. Coda or TextEdit).
Type in the following code for the genres you want to add album covers for:

     
        matchString80's
        resourceFilegenre-80's.jpg
     


Choose "Save As" in the text editor program you're using and save the new "genres.plist" file to your Desktop temporarily.
Now, drag "genres.plist" into the iTunes > Contents > Resources folder and replace the old one.
Now quit iTunes and then open it back up.
You should see the new album cover images you made.
Note: Make sure you backup the album images and the "genre.plist" file prior to each iTunes update.