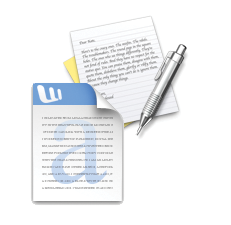 For those of us who don't own a copy of Microsoft Word, you may think that viewing Word documents you get in emails is impossible. Due to TextEdit's word-processing capabilities, it can easily open any Word document, including 2007 Word documents. Here's how:
Locate your Word document.
Right-click on the document icon.
In the contextual menu that pops up, go to Open With, and choose TextEdit.
The document should then open up in TextEdit.
screenshots: Click here for a screenshot